THE MOST REQUESTED FEATURES
For NPR and Expressive Artists!
ToonKit for Cycles is the In-House solution developed by Cogumelo Softworks for render NPR, PSR and Stylish Renderings with Cycles. For those that work with Anime, Technical, Arch Viz, Engineering and Expressive Art Toonkit for Cycles is just what you need.


What is the ToonKit For Cycles?
New Nodes for Cycles To Expand your Creativity!
The way that Cycles works today makes it unfeasible to work with NPR rendering. We implement many requested nodes that allow users make stylish renderings with cycles.   Toonkit for Cycles is an add-on for Blender 2.9 and Blender 3.0 that implement lots of new OSL shader nodes that are seamlessly integrated to Cycles and Blender.
Fast, Powerful, Interactive
Toonkit for Cycles is based on OSL shaders that are fully interactive and integrated in Cycles Node System and Blender's Viewport. ToonKit shaders are Lightning Fast and most of they will converge to noiseless production quality image in only 4~32 samples!
Power To The Artists!
In Toonkit all node outputs are Colors , it includes Shadings, Shadows, and Specular that you can mix and operate as you wish. No more Mix Restriction for your creativity!
Face Paint Tools
Toonkit has integrated a new System for Face Paint using Vertex Colors in Edit Mode. It's designed to speedup the paint workflow for cartoon styles.
First Line Rendering For Cycles!
Toonkit for Cycles implements two fast and stable Line Rendering nodes for Cycles with controls of the influence of Normal, Depth, Object Id, Silhouette and Vertex Color.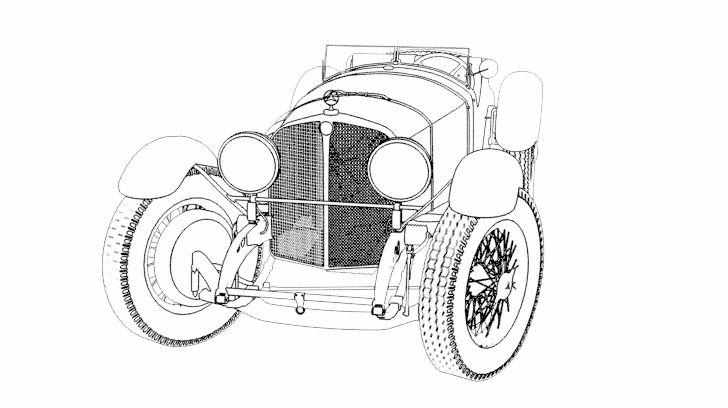 Release Log:
Version 1.6

[NEW] Added Support to blender 3.0!
Quality Settings was reworked to best usage of Cycles X
Minor Code Cleanup and Optimizations
Two Updated Samples for Blender 3.0 and Toonkit 1.6
Version 1.5
[NEW] Added Support to blender 2.93
[NEW] Reworked the Specular workflow.
[NEW] Cell settings are now available in Lamp Shading
[NEW] Shadow is now available in EasyToon as a Color Output
[NEW] Two new Samples: DragonFly and Cartoon Knight
Better Quality Settings
Minor Code Cleanup and Optimizations

Version 1.4 (What's new Video)
[NEW] Added a new Face Paint System on Edit Mode with color palettes suitable for cartoon needs
[NEW] LineID system to define lines based on face IDs
[NEW] LineArt - New Radial Distribution to deterministic mode.
[NEW] LineArt - Added option to make lines based on material index discontinuous.
[NEW] LineArt - Disable the line render for this pixel if LineIntensity = 0 or Size = 0. Can be used for optimizations
LineArt - Code Cleanup in Lineart variable names and unused functions
LineArt - Stable size between Sampled and Deterministic modes
Faster Noise functions to Texture Effects and support to Blender 2.83
Improved Blur Texture Effect.
Quality Presets was reworked, you should always use denoise if you can so it was removed from some presets.
Version 1.3 HotFix 1
[FIX] Effect nodes now uses new Blender's noise functions.
Node UI Cleanup in Effect and Mappers nodes
Version 1.3 Final
[NEW] Specular Intensity in EasyToon Node
[NEW] Self Shadow Settings in EasyToon and Single Light nodes
[NEW] New object name prefixes for Ignore Only Shadow and Ignore Only Line
Better CoolWarm/Gooch Shader
Fix problem with Ambient Light when using Multiple Additive Lamps
Fix problems with Light Animation during Rendering
Fix problems with Hair Procedural Texture
Fix problems with Single Light
Remove debug messages
Removed AO node since the build-in implement is faster
Code and Files Cleanup
Version 1.3 (Preview 2)
[FIX] Problem with Reloading Shaders at startup was fixed
[NEW] Added new Shader Selector (Select Shader per View Layer!)
[FIX] Fixed updates on frame change.
[FIX] Fixed Blender 2.8 name conventions
[FIX] Parented Lamps now have correct position and rotations
Update Core Redone to support node groups
Due many changes starting on this version toonkit will be only compatible with Blender 2.8x.
Faster Update System. Only call updates when there's a update on the scene. Reduce the charge in the CPU when using many materials
Rework in the Code to much better redeability and organization.
Rework in the Core node/material system. All Light/Shading/Shadows nodes was integrated in only one dynamic node called Lamp Shading.
Scene Light nodes (Such EasyToon) do not needs Scene Light Info node anymore. So it's removed.
Light Info Node was reworked in a more generic Object Info.
[FIX] Specular now is based on Shading + Shadow. it reduce problems in border areas
[NEW] New LineArt Node: Unified all LineArt modes in one single node.
[NEW] EasyToon: Now implements global Line Rendering.
[NEW] EasyToon: Specular are now configurable per Lamp in the Light Toonkit Settings. It includes Specular Color, Smoothness and Usage
[NEW] EasyToon: If is using Cell ignore the smoothness of lights to better correctness
[NEW] EasyToon: Use Lamp Radius to limit the specular influence in Point Lights
[NEW] Easytoon: Added final shader output for direct usage
[NEW] Easytoon: Added to main menu to better discoverability
[NEW] New Toonkit Render Settings with global Line Rendering settings.
[NEW] New Toonkit Light Settings for Specular.
Better auto tile setup for faster CPU rendering in blender 2.8
Better Default values for many parameters in UI and Shaders
[NEW] New Documentation website. Work in Progress: http://cogumelosoftworks.com/toonkitdocs