Alt Tab Ilumnia: Product Showcase Library
---
Welcome to Alt Tab Ilumnia, the epitome of ease and versatility in 3D scene creation. Crafted for Blender, our comprehensive collection is designed to accelerate your product visualization workflow while enhancing your creative flexibility. Whether you are showcasing your modeling skills or delivering commercial product renders, Alt Tab Ilumnia empowers you to do so swiftly and easily.

Why use presets?
They offer a great starting point for your projects, saving you considerable time that would otherwise be spent setting up scenes from scratch. They allow artists to focus more on their unique design elements, enhance productivity, and maintain a smooth workflow. With the added flexibility of customization, presets like ours can significantly boost your creativity and efficiency in 3D design.

Ease of Use.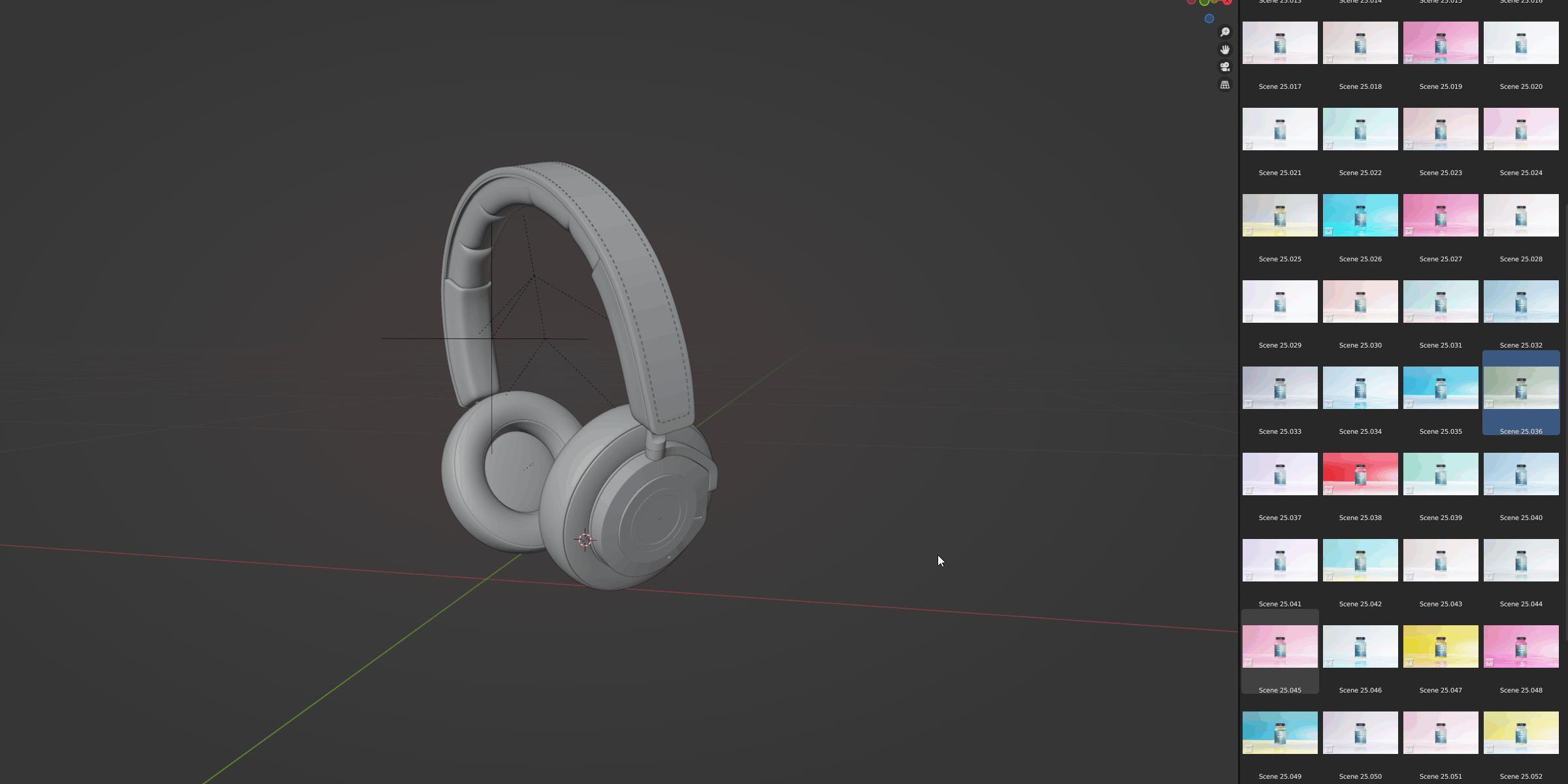 With Blender's intuitive asset browser, you can effortlessly Drag & Drop any of our carefully crafted setups into your scene.
*All presets include a pre-positioned camera
Customizability:
You can edit any scene and modify as much as you want.
Each scene in Alt Tab Ilumnia comes with 40 distinct color variants, providing a total of 2,000 handcrafted options at your disposal. This feature significantly simplifies and accelerates your coloring workflow.


The Alt Tab Ilumnia journey doesn't stop here - we're continuously innovating and expanding to better cater to your creative needs. In our forthcoming updates, we plan to introduce event-themed scenes, encompassing popular festivities and seasons such as Halloween, Christmas, New Year, Spring, Summer, and more. These themed additions aim to provide you with even more specialized assets, helping you deliver timely and contextually relevant renders. By the end of the year, we're planning to double this library, offering an even greater variety of high-quality, ready-to-use presets at your disposal - adding new setups that include geometry nodes, physics and pre-animated scenes! Stay tuned for the exciting updates we have in store!
Kickstart your creative journey!
Use the presets to create completelly different setups - they can be the final product...or just your first step in the process.
What's Included:
| | | |
| --- | --- | --- |
| | Free version | Full version |
| # Of Setups | 5 | 50 |
| Colored Variants | 200 | 2000 |
| Total # Of Setups | 250 | 2050 |
| Commercial License | ✔️ | ✔️  |
| CC0 Materials & Models | ✔️  | ✔️  |
| Future Updates | ❌ | ✔️  |
| Customer Support | ✔️  | ✔️  |
Installation and user manual
All scenes are organized into catalogs for easier use.
---