ProMaterials Exteriors is a complete package of professional and photorealistic shaders/materials for Blender, specially made for making exteriors. In this volume, the main theme is Urban Exteriors. 

All Assets, Models and Scenes are Included

RAW Renders (No post-production added)

4K Diffuse Maps

Seamless Textures

No Texture Tile (too repetitive texture)

Learn How are made photorealistic shaders easily!
Complete PBR Maps Diffuse, Specular, Normal Maps, Dirt Alpha Maps and Decals.
Customizable Materials!
Blender 3.1 Update! Now with the Asset Browser!
Cycles 
EEVEE
Great Package of Materials 
Concrete Walls and Floors

Wet Pavements with Puddles

Asphalt Materials (with custom decals),

Cobblestones 

Rusty Metal

Stone Wall

Bricks Wall

Dirty Car-Paint

Dirty Glass

And more.
More than Seamless Textures
The materials are based on bitmap textures with alphas for adding dirt and imperfections combined for:
Giving more realism

Breaking pattern or tiling effect (too repetitive and non realistic)
Dirt Alpha Map Example
With No Dirt Alpha Maps (common way):
The material looks too repetitive and non-realistic:
With Dirt Alpha Maps
The material looks more irregular and with details of dark stains, very common in outdoor walls.
Customizable Alphas for Making Variations
You can control the intensity of the alphas and the coordinates for adjusting the size and position in the Mapping nodes.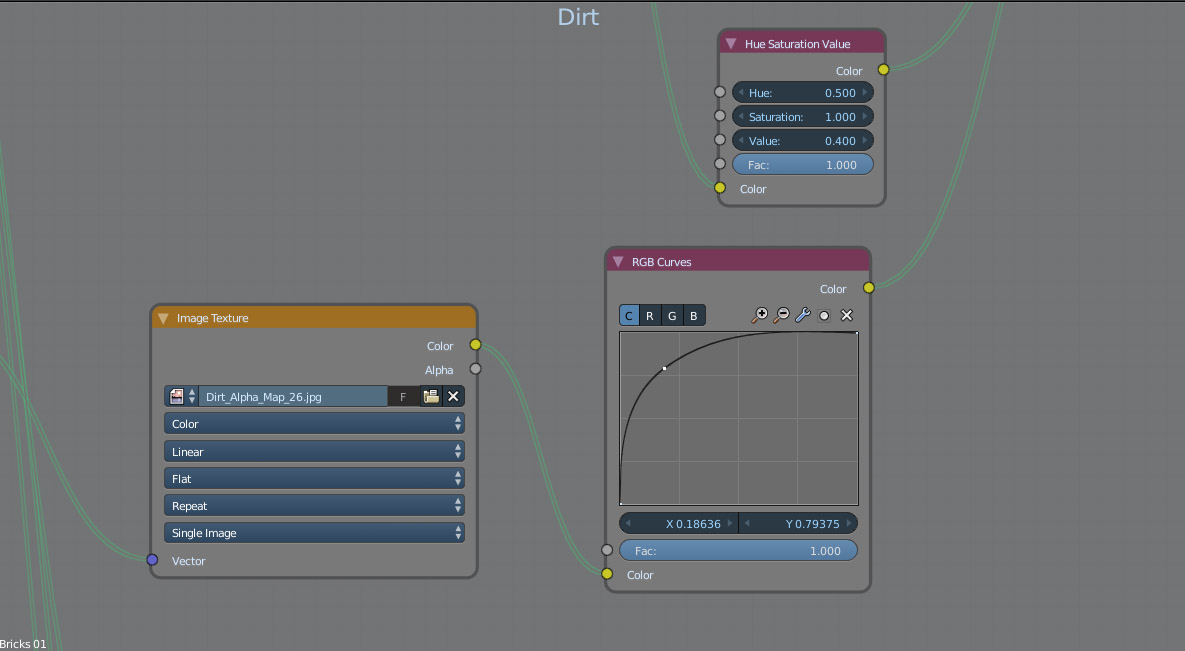 Decals
Decals are materials with transparency for making effects, details or common objects like cigarette butts, leaves, bottle caps that are scattered over the streets.
Leaves, Cigarette Butts, Bottle Caps are common objects scattered on the streets.
5 Asphalt Pothole Repairs (decals)
With this group of decals add incredible details to the asphalt materials for giving more realism and imperfections
Customizable Asphalt Signs
Also, decals can be useful for adding details to the materials. Swap between different decals alpha maps even you can create your own alphas very easily!
Color Customizable
In the Asphalt Signs Paint Frame, you can change Paint Color.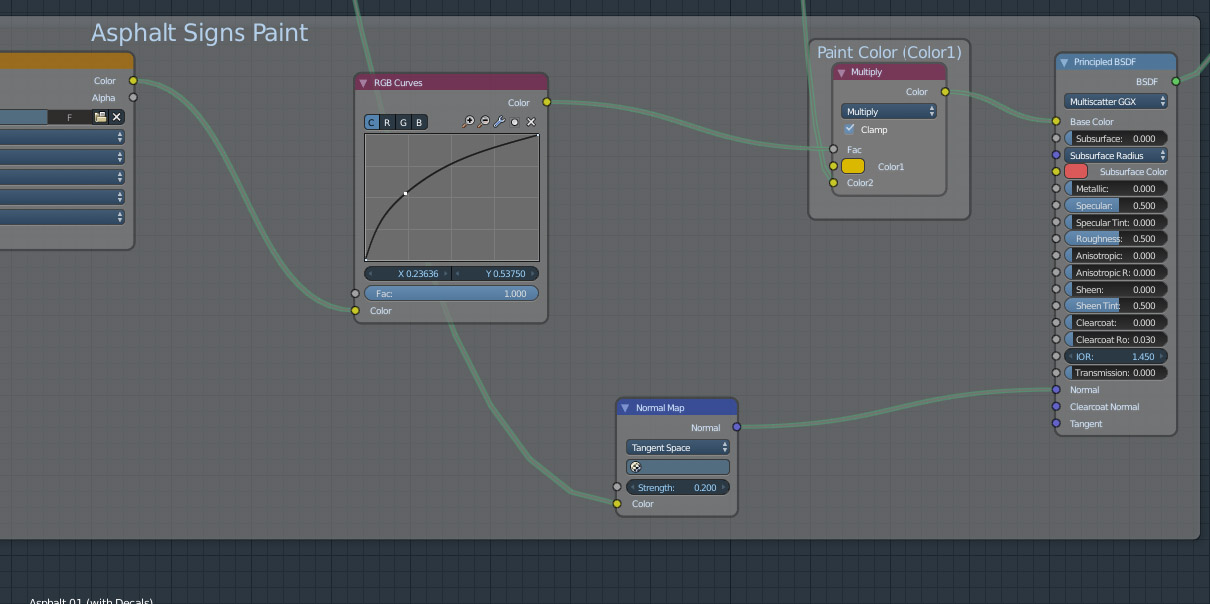 Custom Color Materials
There are some materials which you can change the color to anyone you want.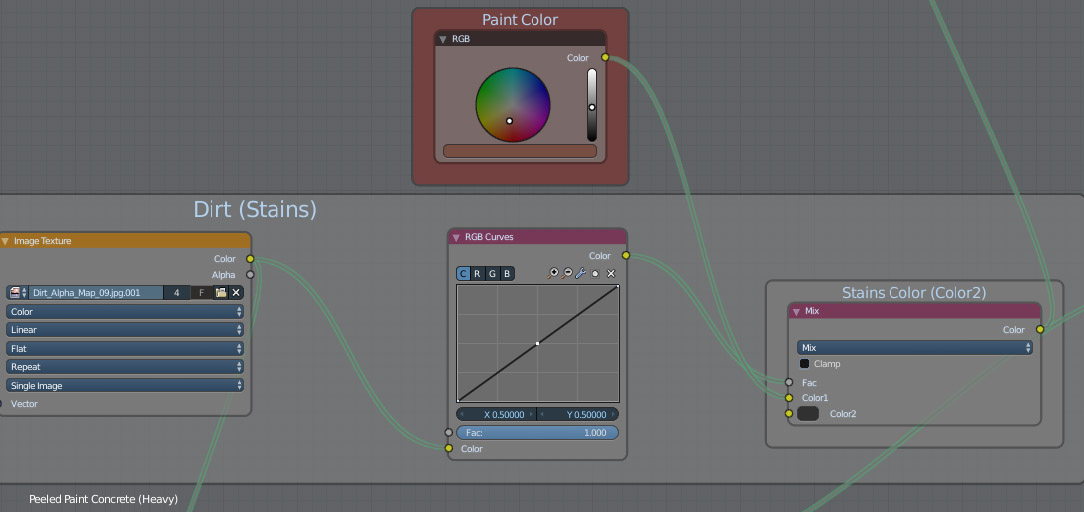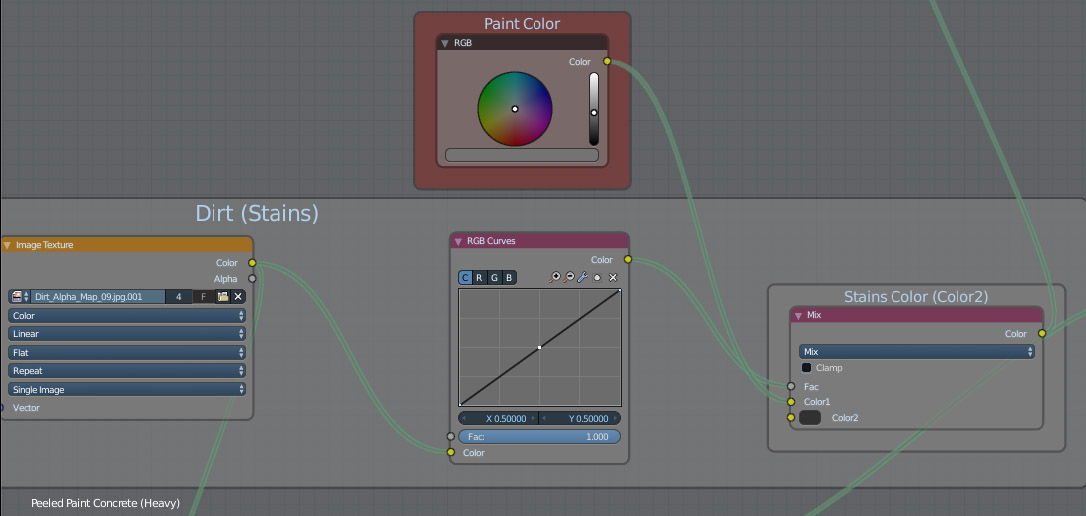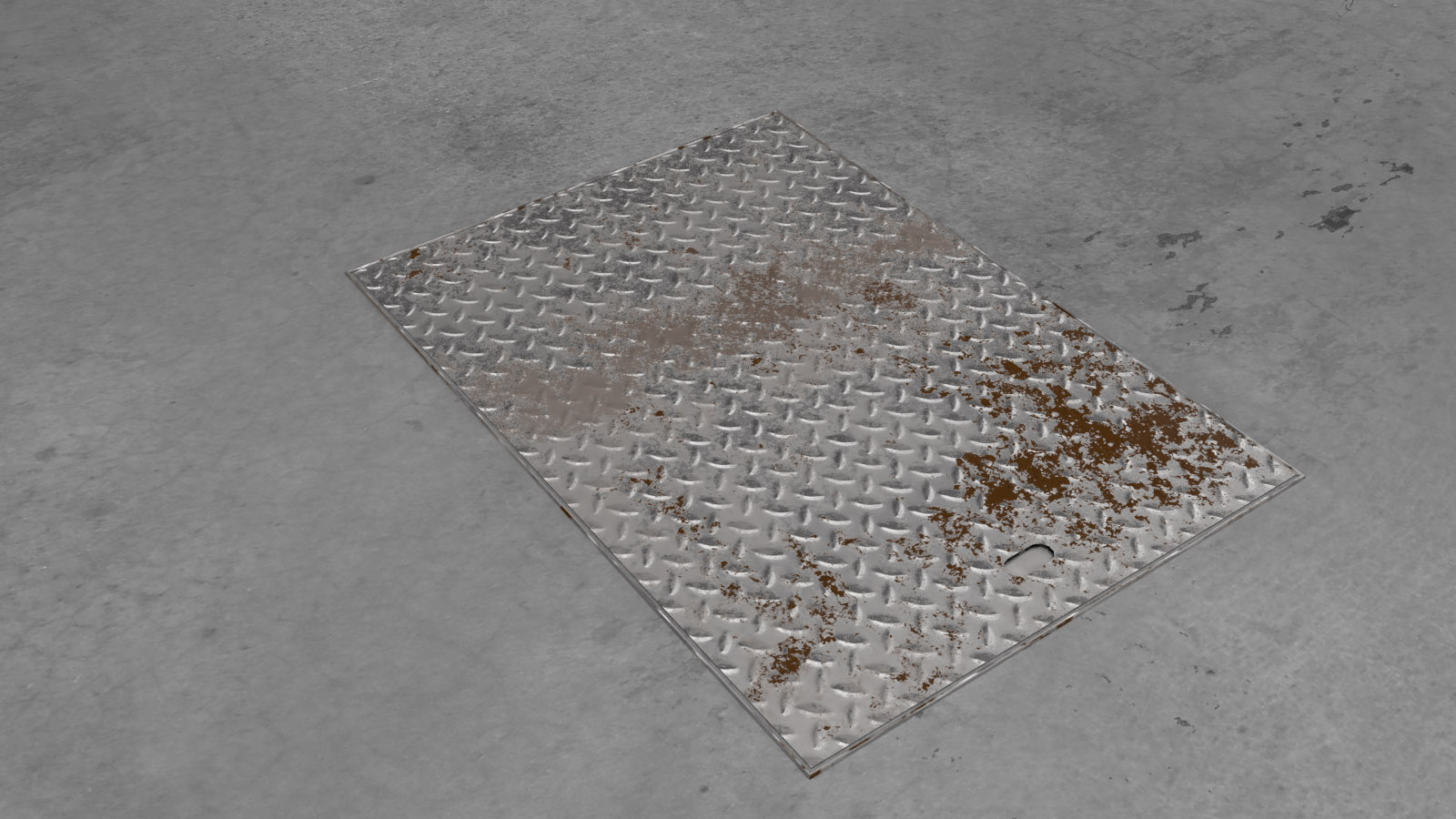 Incredible Value
One Single Material like Rusty Metal can be used not only in exteriors. It can be useful for another object. This material was used for an antique oil lamp and the metal strips of a barrel.
As you can see one single material worth more than just one.
Incredible Shaders
You can even control  Transparency and Reflection Intensity, Position and Scale of the puddles in the wet Pavements materials.
Everything is controlled with Dirt Alpha Maps and Nodes.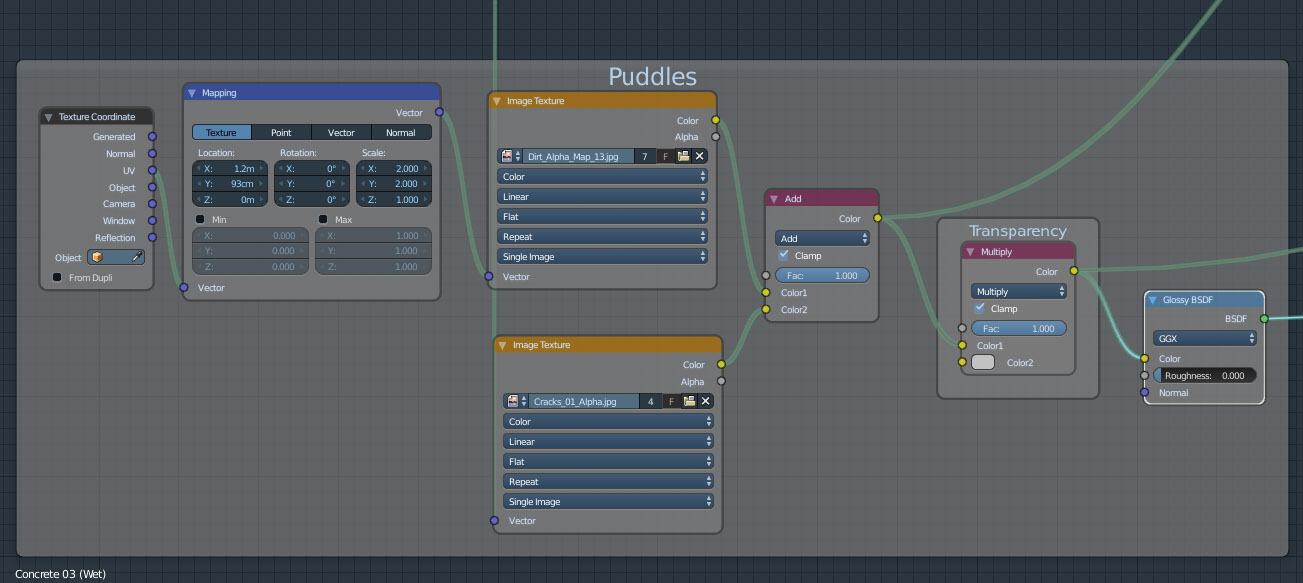 Complete User Manual and Visual Guide
Easy to use and with complete documentation included for helping to understand the entire product.