LOW POLY TREE ASSETS 
DeepTree is a set of lowpoly assets with detailed textures in a clever nodesetup
detail

fake depth for spatial structure

fast renders & low ram
FEATURES 
It projects hires textures onto lowpoly surfaces
allowing for millions of trees sparing ram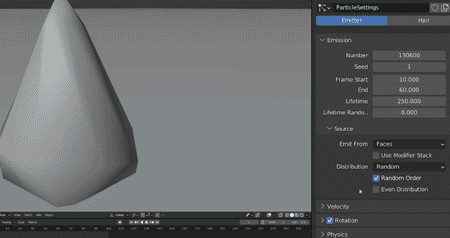 diverse assets
allow rich scenes
EASY USE 
"perfect for large forests and all nature scenes"

"this cures a big headache"
append the collection  
s
elect it in your particle system               
                       randomize phase & scale 


see an introductory tutorial here:
PACKAGES 
 HOW
Blender offers complex vector math to make this
The shaders project different image textures into the mesh:
one frontview, a sideview and a topview of branches and leafs.  
To cover the critical center, where the textures intersect, a fourth spherical texture of leafs is mapped around.
The fake depth of these textures work well with depth of field
Since this projection works from any perspective, it also generates convenient shadowcasting leading to rich scenarios in a few seconds.
All textures are packed into the blend files in the pack.
They can be unpacked in order to modify them.
Have a look at my other items including:

About the Creator: 
I am a 3D artist in the advertising & television industry for 25 years.
While working on projects and teaching animation at design college since 1998, i studied physics at the university of Vienna. 
That equipped me with a solid toolset of math to use in 3D workflows.
I started programming Blender add-ons and noding vector operations into shaders around 2012.
I love how Blender and Cycles offer a lot of opportunities to speed up rendering and fake depth into surfaces in many ways.