This addon is part of our bundle!
---
This addon is part of our bundle! - YOU CAN GET BETTER VALUE FOR YOUR MONEY!
Check out our bundle addon!
https://www.blendermarket.com/products/alt-tabs-easy-art-addon
---
Random shape generator uses collections and objects inside collections to generate random shapes.
This allows the user to use their own building blocks to generate an object.
Complete procedural control of scaling, extruding, subtracting, mirroring and transforming your object!
Great for getting new ideas for models, scenes, environments and compositions!
Example:
Total time for all 3 scenes: 8:34 minutes
Design your base shape - change the master seed to get variations!
Transform base shape!
One click bake - clean mesh ready to be edited!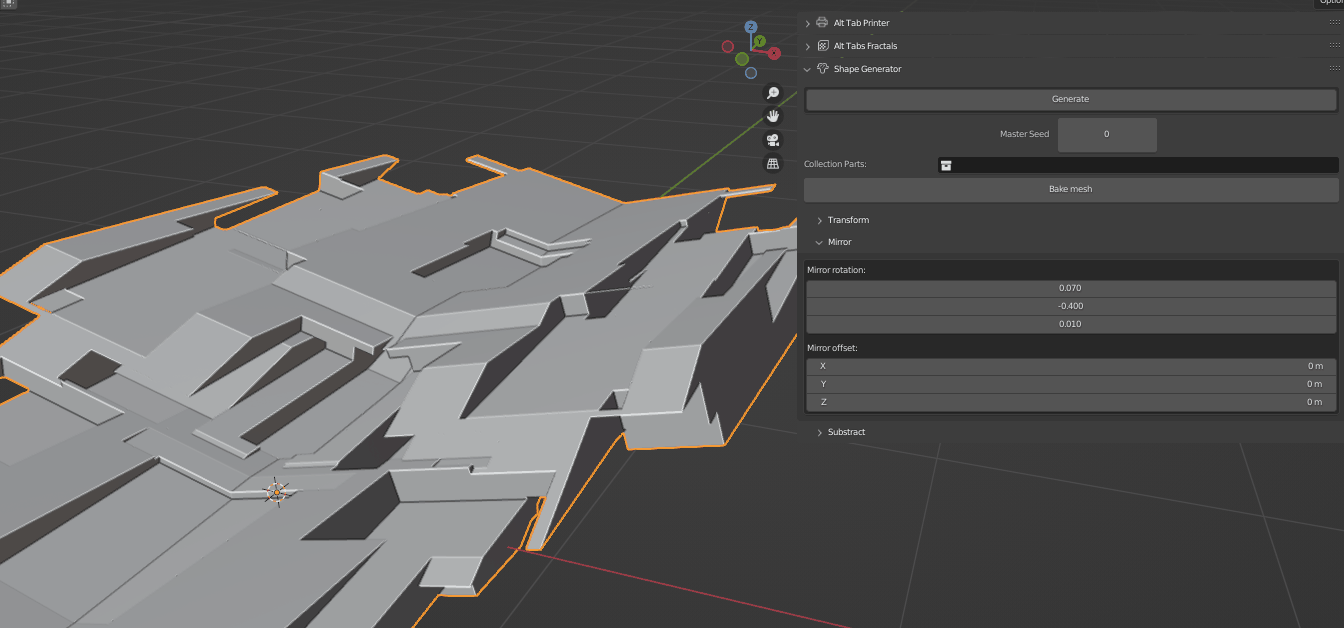 Works great with AltTab's Light+material manager and fractal generator
The auto-generated collections containing the assets (spaceship and ground) need to be in the main scene collection and not inside another collection!
| | |
| --- | --- |
| Sales | 20+ |
| Dev Fund Contributor | |
| Published | about 2 months ago |
| Software Version | 3.0, 3.1, 3.2 |
| License | Royalty Free |

Have questions before purchasing?
Contact the Creator with your questions right now.
Login to Message