Modeling cornices and skirting boards in Blender is a very repetitive task and a time consuming process especially if it has an elaborate profile, but we know how important they are in adding a nice finish to our interior scenes. When absent in an interior render it can make the render look like it is lacking a certain amount of detail, which may be difficult to identify.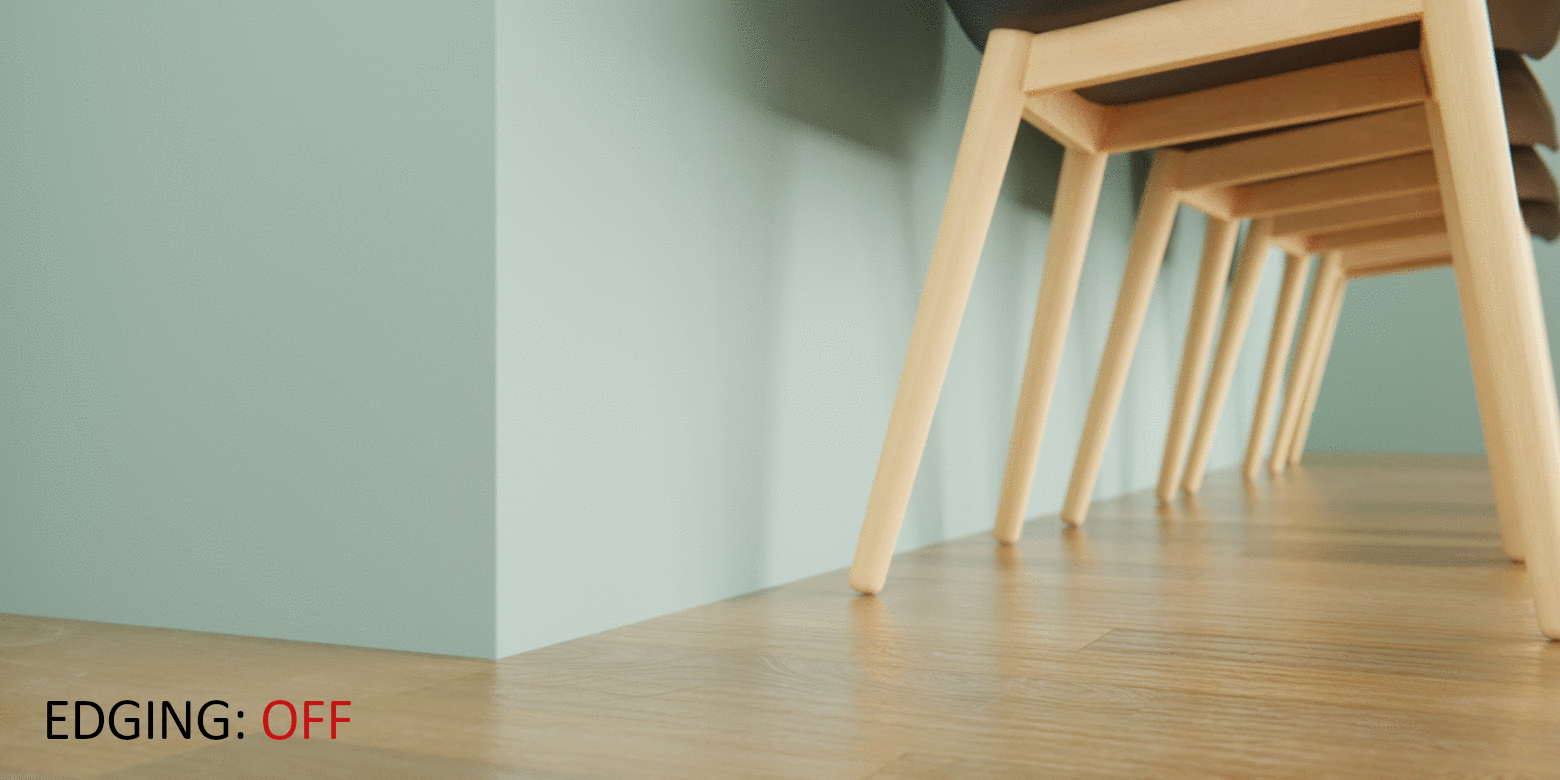 The common problem
Having to model interior edging in every new interior visualization project/scene, is  a waste of productive time that should be spent on bigger portions of your scene. In a case where we need to change the look of the profile to better suit our scene, modeling a different profile will just waste more time.
The Interior Edging Pack
The Interior Edging pack is a pack of Cornices and Skirting boards with matching Door Architrave models, that can be quickly imported into your 3D scene to give it realistic edging. It is equipped with the tools for quick placement and adjustment of the models in the scene, without the need of going into blenders edit mode. The models in this pack have been modeled to real world scale and it can also be adjusted to your taste.
This pack consist of:
12 Cornices 
12 Skirting Boards 
12 Door Architrave models (with profiles that match the Skirting boards) 
1 Video tutorial
Demo
Its easy to use
Each profile of the cornices and skirting boards come with a convex and a concave corner which were made to snap to each other perfectly.
The models of the Interior Edging Pack have been rigged up with controllers for quick editing without going into Blender's edit mode.
The controllers include:
Empty: For quickly snapping the model into the corner, Scaling and Moving the object.
Left and Right controllers: For editing the length of the model on the X and Y axis.
Up controller: For editing the length of the model on the Z axis.
Materials
The Interior Edging Pack comes with 2 simple materials