And an Ice shader:

Procedural Landscape add-on is an amazing Cycles only Procedural landscape generator.
You can generate amazing landscapes with this and it's Procedural! so you can Customize the landscape however you want!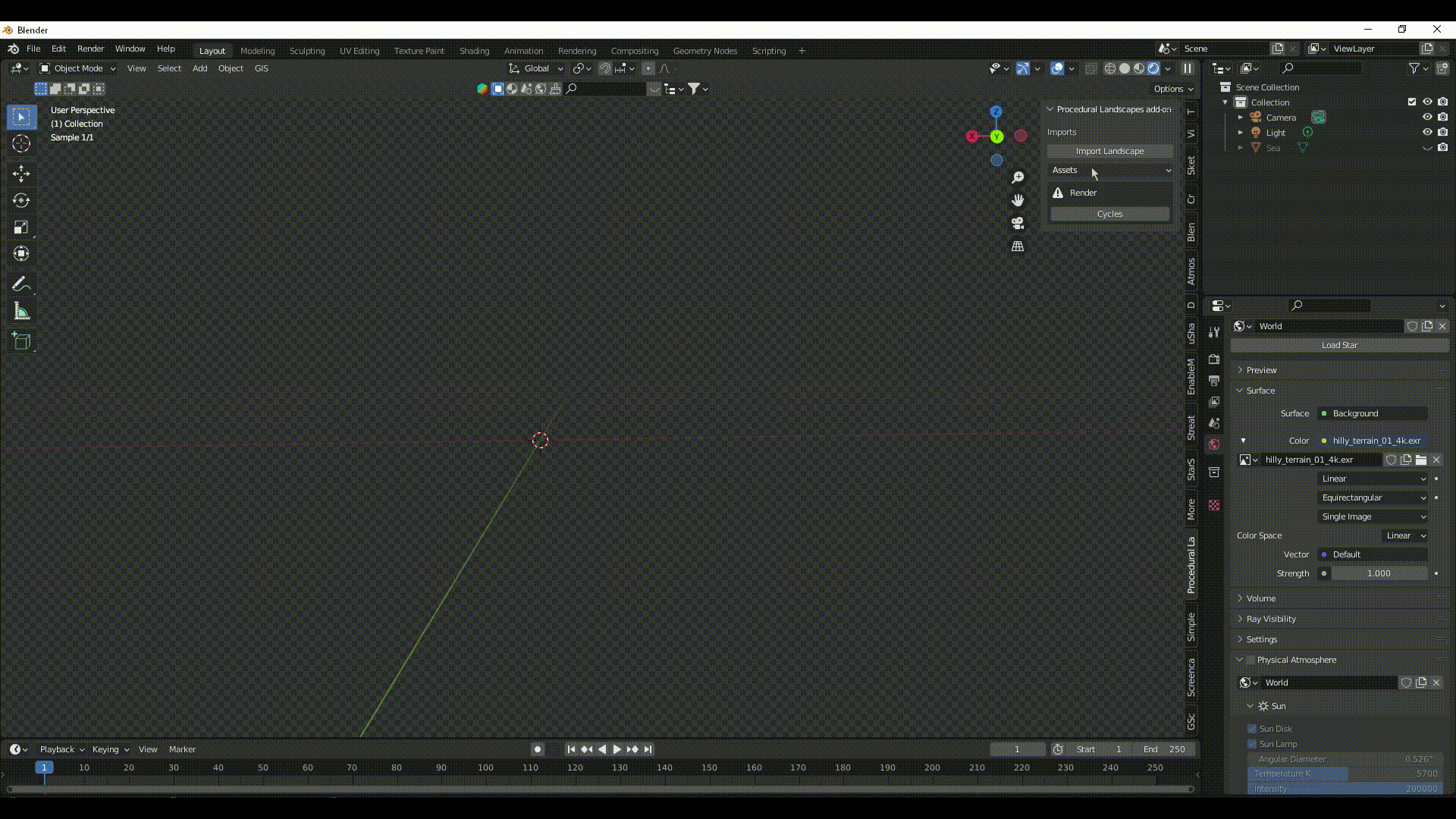 Easy to Make A landscape:

It's Very Easy to Set Up Your
Landscape
, Just
Click on the "import Landscape"Button
and then
Customize the landscape in the Material Properties.
For More Info Please Read The Documentation for more about it.


You Can Get A TRIAL Version  To Test The Capability of you PC system
 (This is Version 1 of This Add-on)


Pictures:


Versions:
V2 is this.
v2.1 will add waves to the water material, and a desert and canyon texture.
V2.2: the only thing that I a thinking is adding a land presets (feed back for more features to add on V2.1 and 2.2 wood be Very Helpful)
More add-ons to look forward to that are already in development:
- More Nods
- Procedural Landscapes 2.1
- Street Assets

And More that I need To Make...
My Add-ons help Everybody in blender make Better Art.