Photorealistic Christmas Hat
---
Photorealistic Christmas Hat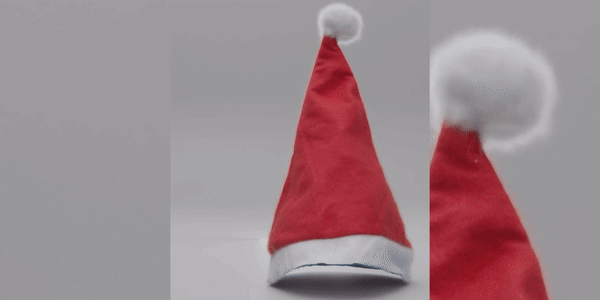 This asset includes 2 photorealistic christmas hats for your next christmas party or just for VFX, Games and 3D environments.
The christmas hat has real reference and real dimensions. For little bit more photorealism the mid poly version has also different fuzz strands as particle system.

Santa Claus hat is flash lighted in studio environment and accurate photo scanned with attention for detail. Both types of this pack (low poly and mid poly) are retopologized, clean and unwrapped. Ready for use them in a close-up shot or as a detail in your christmas festive scene.
PBR textures are single meshed, uv unwrapped and non-overlapping.


What you can except
Photo scanned with attention for detail in studio environment 

Photographed with high quality equipment

Low poly and mid poly version for specific use
Different fuzz with different color fitting into the hat geometry
Textures

The textures for the mid poly come in 4k, PNG resolution
The textures for the low poly come in 4k, JPEG resolution
3D Models Included

Lowpoly and Midpoly version

Christmas hat Mid poly: 89,864 Polys
Christmas hat Low poly: 7,873 Polys