ImagePaste
Blender add-on to paste images from the clipboard to various places in Blender and copy images back from Blender to clipboard easily!


To the 3D Viewport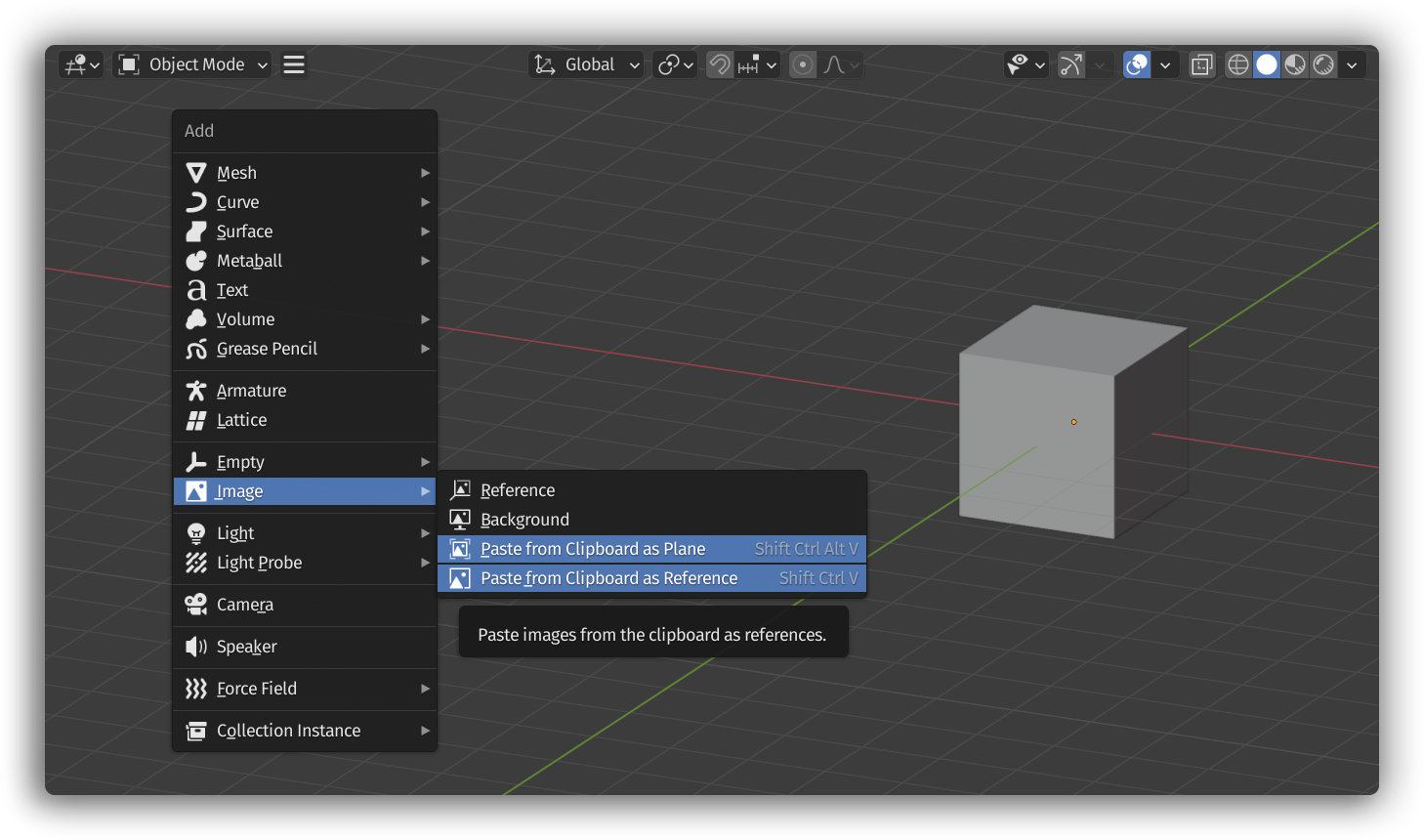 To and from the Image Editor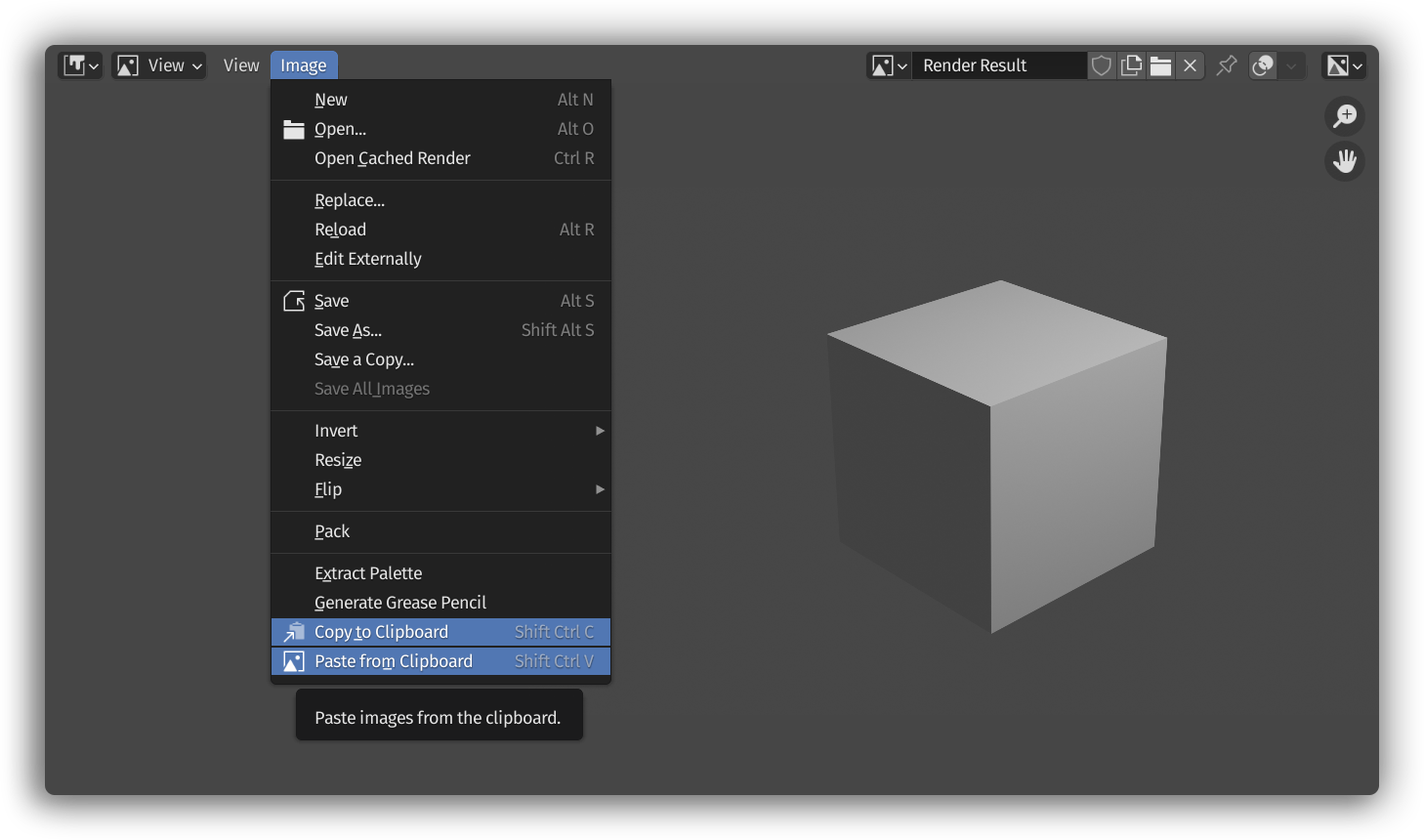 To the Shader Editor as Nodes

To the Video Editor
Note
This addon is available for free on my Gumroad. Only buy from here if you wish to donate.
For any questions, suggestions, or bug reports, contact me via Twitter @YeetusBlenditus, join my Discord server or create issue on GitHub