Coffee Set Decor With Chocolate, Vanilla And Hazelnut Decorations
---
Hi guys,
We are a 3Dshaker - group of people trying to provide professional 3D models for Blender. We decide to join forces to bring you a collection of best archviz models you need for your projects on our profile.  This one is great to enrich your archviz projects. 
In a collaboration with Andrey - fffaaa12 , we prepared this model with many details for you.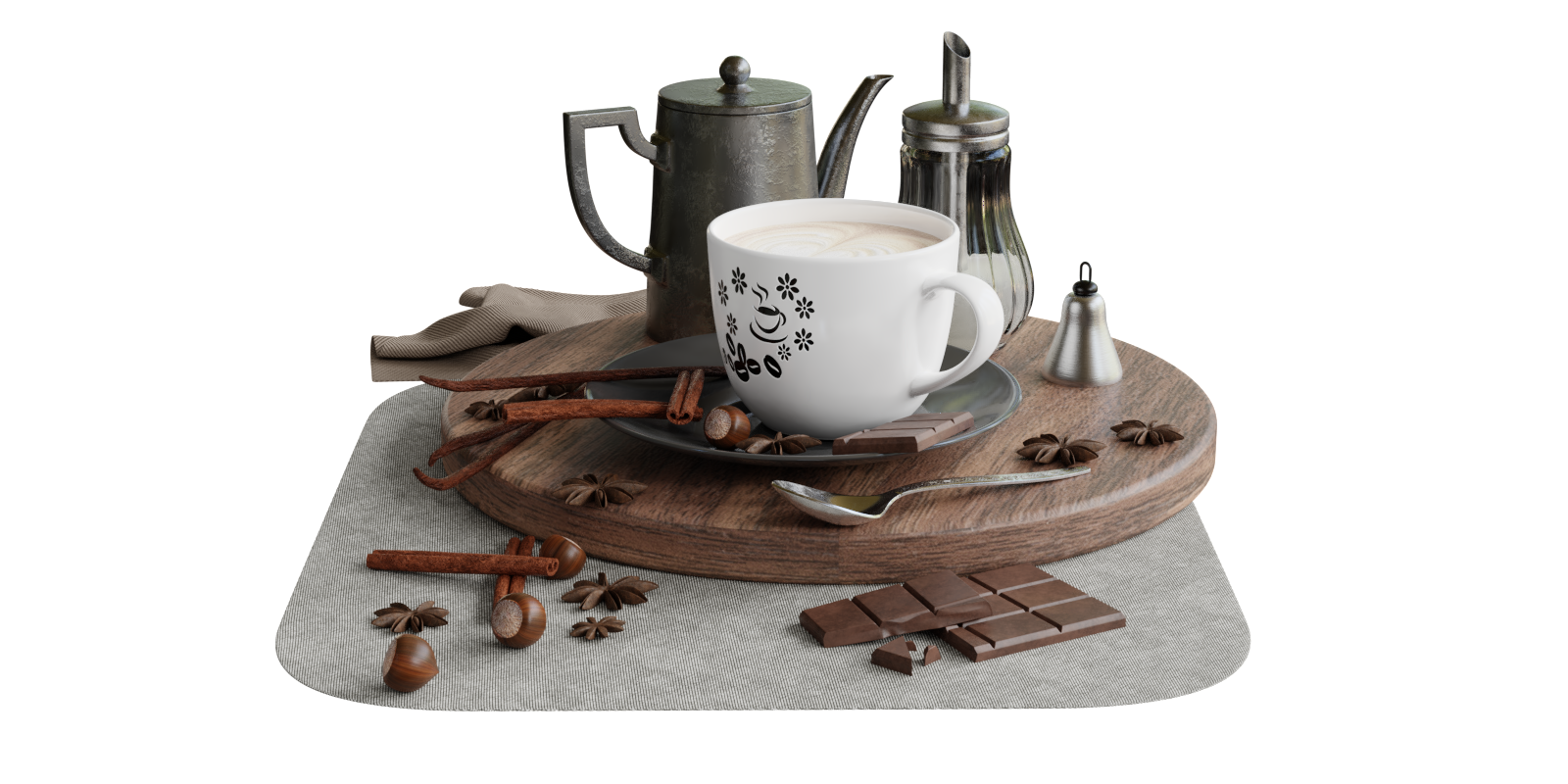 This model is created and adjusted to work in Blender 2.79 or higher.
The file consists of a model of Coffee Decor With Chocolate, vanilla and hazelnut decoration
- blend file format
- renders
- textures
- HDRI map
- license information
Used Principled BSDF material shader.
verts: 81 231, faces: 82 234
Hope you will enjoy it!
Thanks for supporting us and the Blender community!
Are you looking for more similar models? Chceck out our LIBRARY or Collections