Largemouth Bass with seamless, looping swimming animation. The animated model loops at 200 frames. See the attached video to preview the swimming animation.
Armature contains 34 bones, and all bones are labeled with the corresponding body part and left/right where applicable.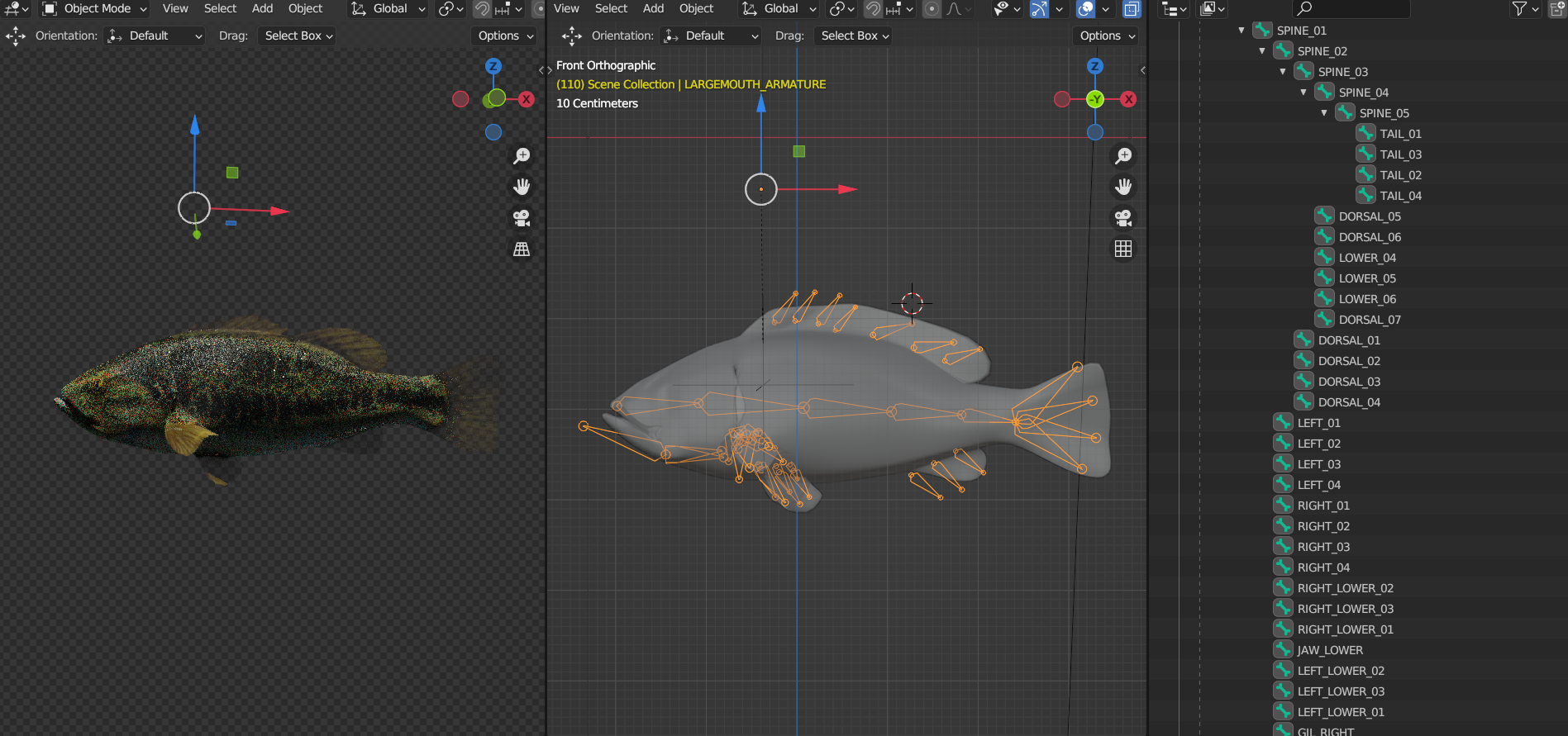 Includes 4K, PBR textures: color, normal, roughness, and alpha maps. Subsurface map is also included, it is not necessary in all cases but may be used in conjunction with transparency map to improve the look in different renderers.

UV islands overlap symmetrically, and can be viewed in the preview images
Preview images are rendered with Cycles.